Windmill 10k – Sunday 8th November

The weather didn't deter over seven hundred runners turning out for the Windmill 10k on Sunday and among them three Blackburn Harriers – Conrad McKee, Mick Leigh and Tom McKee.
Full Results HERE
It was hardly PB weather so it was clear from his time that Conrad had a great day, winning the Race in a new PB time of 36.05 which was 20 seconds better than his previous best and a good win from Nick Gaskell in 2nd place.  Mick came in 12th with a time of 39.01 and U17 Tom in his first ever 10k Race finished 17th in 40.23.
♦
Hardly the best of conditions for the latest Race in the Podium 5k series held in Barrowford at the Steven Burke Cycle Track but there were still some really good times and racing with the first two well under 15 minutes and the first six all sub 15.30.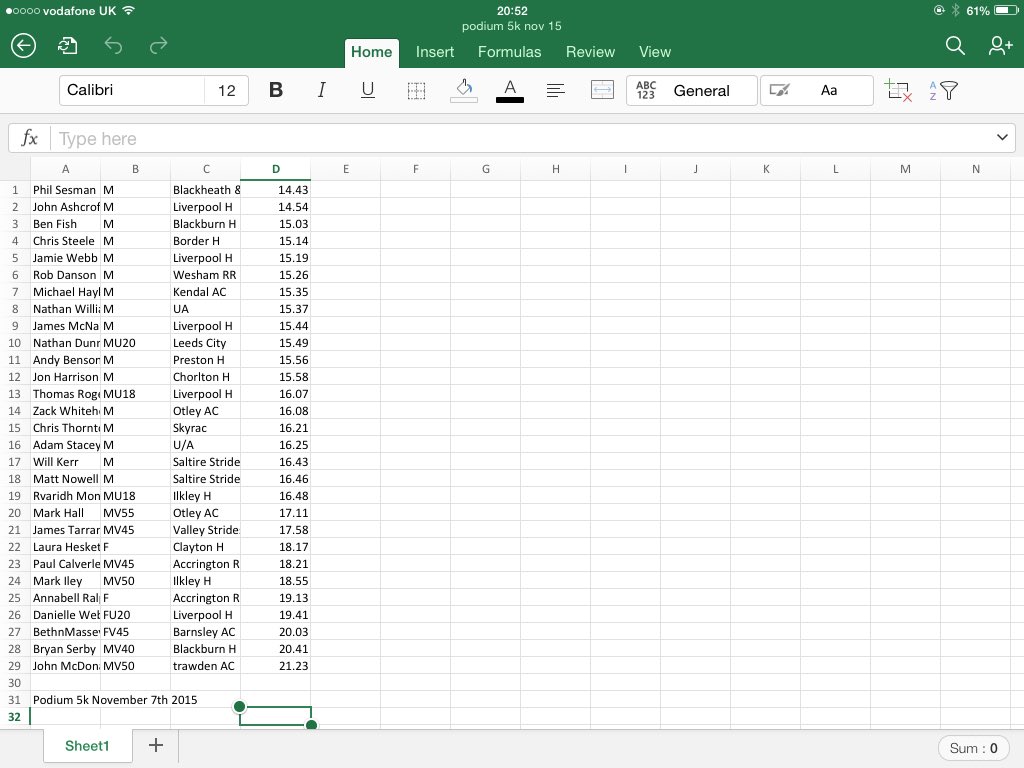 Just two Blackburn Harriers competing on the night Ben Fish and Bryan Searby. Ben came in 3rd and said that he was "fairly happy with it. I had hoped to dip 15 minutes, as I haven't managed it this year. In better conditions I think it would have been possible". Bryan finished 28th in 20.41 which was a PB for him and he was delighted with it.

♦